Danielle Smith becomes the new Premier of Alberta, BC is capping food delivery fees, and ArriveCan cost $54M to create. Also, a YouTube tag and MP swearing distract from Trudeau raising taxes again.
Download Now
Direct Download – 64 Kbit MP3 (Full Show Notes)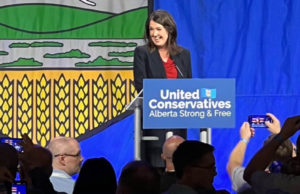 "Canada and Alberta are in the midst of an inflation and affordability crisis that has been primarily caused by the fiscally destructive policies of the NDP coalition with the Liberals in Ottawa. When you flood the money supply with hundreds of billions in new spending and pursue policies that spike the price of energy and transportation, the result is crippling inflation that's hurting a sizeable majority of Albertans." – Alberta UCP Leader Danielle Smith and Premier-designate on the problems Alberta faces.
Duration: 52:14
Hosts: Shane and Patrick