Canada has its first Indigenous Governor General, pressure mounts from the US to open the border, and federal support for passenger rail lines is announced. Also, Erin O'Toole has lots of ideas to solve the equalization problem once and for all.
Download Now
Direct Download – 64 Kbit MP3 (Full Show Notes)

Duration: 57:10
Hosts: Shane and Patrick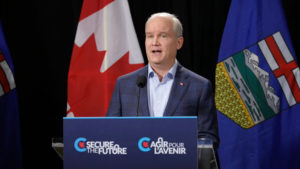 "[We will] truly make Alberta prosperous again and take away the limits that the Trudeau Liberal government has put on your growth… Conservatives will treat the energy sector as a key driver of Canada's economy and leverage our environmental and social governance leadership as a competitive advantage to secure our future." – Conservative Leader Erin O'Toole on his plan to secure a fair deal for Alberta.