The cost of Coastal Gaslink rises to $11.2B, Travis Toews highlights economic policy in the UCP leadership race, and a climate activist group deflates SUV tires in Victoria. Also, Toronto and Montreal airports are named the worst in the world for delays.
Download Now
Direct Download – 64 Kbit MP3 (Full Show Notes)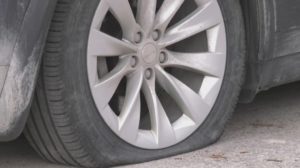 "Toronto's Pearson Airport is a special circle of hell. The worst airport experience ever." – A random air traveller from Florida, on our Canadian airport effectiveness.
Duration: 48:55
Hosts: Shane and Patrick