Government plans have stalled Lytton's rebuild, the Trudeau Liberals refuse to lift the gas tax, and the Chinese state maybe interfered in the 2021 election. Also, the RCMP commissioner tried to compromise the 2020 Nova Scotia shooting investigation.
Download Now
Direct Download – 64 Kbit MP3 (Full Show Notes)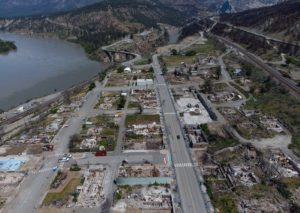 "To rebuild to all these standards, it just didn't fit with our community. We keep hearing that Lytton is going to be rebuilt as a model community. We don't want to hear that anymore. We just want to go home." – Lytton resident Denise O'Connor on the lack of progress 1 year after the Lytton wildfire.
Duration: 1:01:10
Hosts: Shane and Patrick