Alberta moves to lift COVID restrictions, the BC Liberals elect Kevin Falcon as leader, and Trudeau's own MP's are questioning their pandemic strategies. Also, Pierre Poilievre shows us the power of social media.
Download Now
Direct Download – 64 Kbit MP3 (Full Show Notes)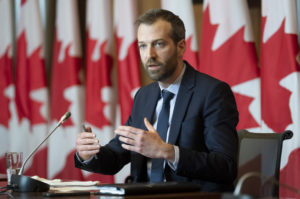 "From a positive and unifying approach, a decision was made to wedge, to divide and to stigmatize. I fear that this politicization of the pandemic risks undermining the public's trust in our public health institutions. This is not a risk we ought to be taking lightly." – Liberal MP Joël Lightbound on his government's approach to vaccine mandates.
Duration: 1:03:08
Hosts: Shane and Patrick