Alberta could return to balanced budgets very soon, BC's milk container deposit impacts inflation, and Elections Canada says that 200,000 mail in ballots from 2021 were not counted. Also, Erin O'Toole is ousted as Conservative leader.
Download Now
Direct Download – 64 Kbit MP3 (Full Show Notes)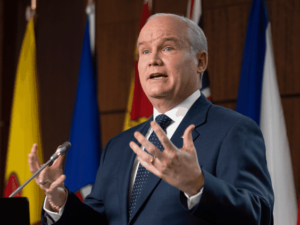 "There are two roads open to the Conservative Party of Canada. One is the road of Randy Hillier and Derek Sloan. It is angry, negative, and extreme. It is a dead-end; one that would see the party of Confederation become the NDP of the right. The other road is to better reflect the Canada of 2022. To recognize that conservatism is organic not static and that a winning message is one of inclusion, optimism, ideas and hope." – Outgoing Conservative Leader Erin O'Toole on his vision for the Conservative Party of Canada.
Duration: 53:22
Hosts: Shane and Patrick