Danielle Smith's UCP wins a majority government in Alberta, BC's health care crisis gets overdramatized, and Erin O'Toole says CSIS warned him of China's interference. Also, a tweet from Pierre Poilievre highlights the homeless problem in Canada.
Download Now
Direct Download – 64 Kbit MP3 (Full Show Notes)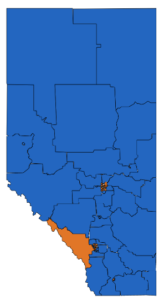 "Welcome to another miracle on the prairies!" – Premier Danielle Smith on the UCP winning the Alberta 2023 election.
Duration: 56:53
Hosts: Shane and Patrick