BC has completely missed the boat on public rapid tests, Brian Jean wins a UCP nomination contest in Fort McMurray, and Trudeau continues to ignore the economy and inflation. Also, we discuss foreign interference in Canada's elections.
Download Now
Direct Download – 64 Kbit MP3 (Full Show Notes)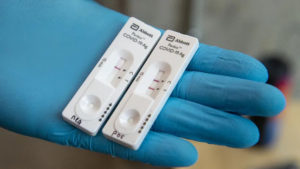 "The response from the provincial government and the public health teams with respect to rapid antigen tests does not make a lot of sense and it also seems that the answers shift in terms of why we're not using them. It is not very consistent." Dr. Victor Leung, an infectious diseases physician and medical microbiologist in the Lower Mainland, on the BC government's stance on rapid COVID tests.
Duration: 59:50
Hosts: Shane and Patrick