A leaked memo shows the BC NDP's inner thoughts, Huawei invests in Alberta AI research, and the Liberals' fall economic statement gives more money for journalists. Also, Edmonton's mayor asks Trudeau for support in the battle against hate crimes.
Download Now
Direct Download – 64 Kbit MP3 (Full Show Notes)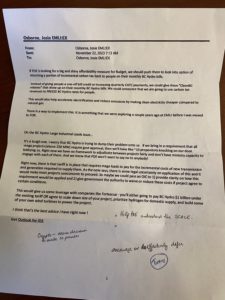 "This would give us some leverage with companies like Fortescue – You'll either … pay B.C. Hydro $1 billion under the existing tariff OR agree to scale down [the] size of your project, prioritize hydrogen for domestic supply and build some of your own wind turbines to power the project." – a leaked BC government memo showcasing advice on how to proceed on energy projects.
Duration: 1:03:20
Hosts: Shane and Patrick