Irving is hiring foreign workers to build warships, Alberta media tries to change the topic from energy to climate change, and the BC repeat offender expert panel advocates for stronger mental health support. Also, ArriveCAN is no more.
Download Now
Direct Download – 64 Kbit MP3 (Full Show Notes)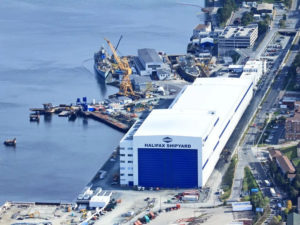 "We have had government and industry officials repeatedly telling our committee about all the great jobs this program will create for Canadians. I find it very disappointing that after the tens of billions of dollars thrown to Irving for shipbuilding that they are not reaching across our country to recruit workers." – Conservative MP Kelly McCauley on Irving Shipbuilding hiring foreign workers to build Canadian warships.
Duration: 55:45
Hosts: Shane and Patrick