A new economic doctrine emerges from Chrystia Freeland, new changes abound in the BC municipal elections, and Alberta Premier Danielle Smith names her new cabinet. Also, Trudeau asserts that demand for Canadian oil will decrease reliance on it.
Download Now
Direct Download – 64 Kbit MP3 (Full Show Notes)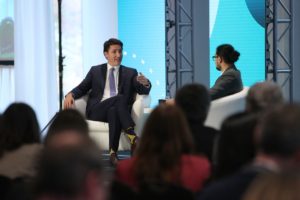 "Right now in the coming couple of years, we're going to need to continue with the mechanisms we have, but the move off of fossil fuels … is going to happen much faster because of Russia." – Prime Minister Trudeau, on the failure to understand supply and demand.
Duration: 59:19
Hosts: Shane and Patrick