Alberta reviews new renewable energy projects, the source of BC's wildfires is debated, and Alberta pulls support for the 2030 Commonwealth Games bid. Also, Trudeau and Poilievre trade barbs on housing.
Download Now
Direct Download – 64 Kbit MP3 (Full Show Notes)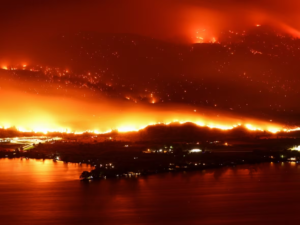 "After eight years of Justin Trudeau, things are going very badly… Something new is happening in Canada: tent cities in almost every town, village, and metropolitan centre. Something that was almost unheard of eight years ago before Justin Trudeau, but what do you expect people to do? They can't pay [a] 100 per cent increase in rent." – Conservative Leader Pierre Poilievre on Trudeau's housing strategy.
Duration: 53:51
Hosts: Shane and Patrick