BC's economic future looks unstable, Alberta experiences record population growth, and Justin Trudeau isn't giving his cabinet ministers mandate letters. Also, a post by Pierre Poilievre about First Nations gets misrepresented by the Liberals and media.
Download Now
Direct Download – 64 Kbit MP3 (Full Show Notes)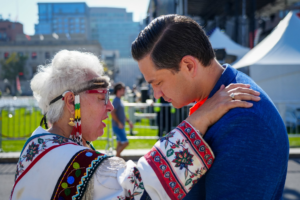 "I speak for myself as an aboriginal, I'm not a people of pain, we want businesses, we want to own homes, we want to get ahead with our own independence, we don't want government handouts." – Elder Manitok Thompson on a positive future for Indigenous People in Canada.
Duration: 52:20
Hosts: Shane and Patrick