The Bank of Canada raises interest rates again, a conference on LNG takes place in Vancouver, and Edmonton's mayor pleads for bail reform. Also, Toronto's new mayor Olivia Chow was helped by pro-China groups.
Download Now
Direct Download – 64 Kbit MP3 (Full Show Notes)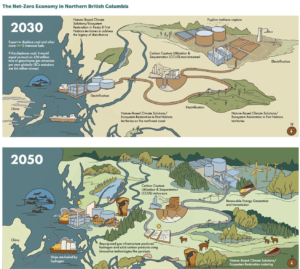 "We don't live in a bubble here on the West Coast. What happens in Asia happens to us. We must work with Asian countries to help them reduce their GHG emissions while we build our own decarbonized economy. This means providing them with low to zero-carbon alternatives to the energy they currently depend upon." – Haisla First Nation Chief Crystal Smith on the need to develop Canadian LNG projects.
Duration: 1:03:02
Hosts: Shane and Patrick