The federal government wants to battle over provincial resource rights, BC seizes Hells Angels clubhouses, and Danielle Smith limits media questions ahead of the May election. Also, an unnamed MP casts aspersions on CSIS's credibility.
Download Now
Direct Download – 64 Kbit MP3 (Full Show Notes)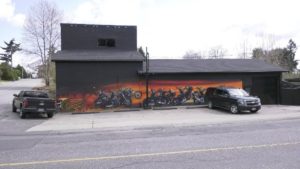 "As we've known for a long time, the Hells Angels is a criminal organization. It doesn't matter if it's a clubhouse or other asset – a high-value car or high-value boat – if it's been obtained through organized crime, they're going to lose it." – BC Public Safety Minister Mike Farnworth on the forfeiture of three Hells Angels clubhouses.
Duration: 50:24
Hosts: Shane and Patrick