A Rogers outage shows the need for telecom stability, Jean Charest promises a fair deal for Alberta, and the Premier's summit provides no fix for healthcare. Also, Trudeau's internet censorship Bill C-11 gets opposed by the US.
Download Now
Direct Download – 64 Kbit MP3 (Full Show Notes)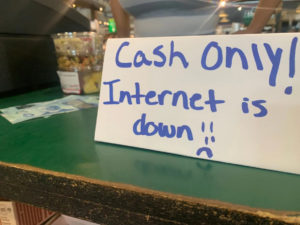 "Alberta went through a tough time from 2014 onward, and there was no acknowledgement or recognition of that. It's the federal government's job to keep the country together and make sure every province is part of what we are planning and developing. And that's not happening with the Trudeau government." – Federal Conservative Leadership Candidate Jean Charest on Justin Trudeau's division.
Duration: 50:38
Hosts: Shane and Patrick