Alberta continues to implement democratic reform, The Royal BC Museum is decolonizing its exhibits, and the Canadian flag will emulate a yoyo over the next week. Also, we discuss the impacts of the COP26 summit, as Trudeau continues to hobble oil and gas.
Download Now
Direct Download – 64 Kbit MP3 (Full Show Notes)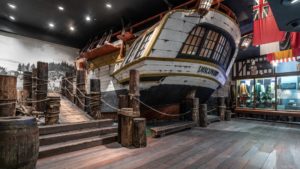 "Decolonization of the museum's galleries is important and long overdue. This is necessary to begin the long-term work of creating new narratives that include under-represented voices and reflect the lived experiences and contemporary stories of the people in B.C." – Acting Royal BC Museum CEO Daniel Muzyka on the changes to the museum.
Duration: 52:11
Hosts: Shane and Patrick