The upcoming election spurs a need for Canadian innovation, a Calgary doctor donating to the NDP organized anti-government protests, and China sentences Michael Spavor to 11 years. Also, concerns over vaccine passports go unheard.
Download Now
Direct Download – 64 Kbit MP3 (Full Show Notes)

Duration: 51:08
Hosts: Shane and Patrick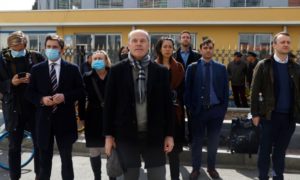 "Justin Trudeau's planning an election in the middle of a pandemic because he's focused on politics. It's time we had a prime minister planning an economic recovery focused on Canadians. We're ready." – Conservative Leader Erin O'Toole on his priority in the coming unnecessary election.