Alberta shows us that referendums are not just symbolic, Huawei sponsors a Chinese cultural event in BC, and we look at municipal elections in Edmonton and Calgary. Also, inflation on groceries and natural gas is here to stay.
Download Now
Direct Download – 64 Kbit MP3 (Full Show Notes)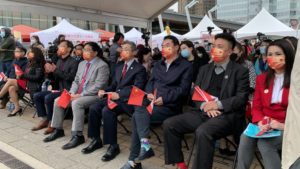 "A lot of people in finance are learning that the most important word in the English language is 'transitory,'…How confident are you that [this inflation] really is transitory, because if you took a poll of smart people in finance … you'd probably get 50% saying it probably is and 50% saying it probably isn't." – U.S. Council on Foreign Relations member Roger Altman, to Bank of Canada governor Tiff Macklem.
Duration: 1:02:26
Hosts: Shane and Patrick