Alberta's Health Minister is persecuted by anti-lockdown protestors, Lytton BC burns to the ground a day after breaking Canada's heat record, and dozens of churches and statues are burned down on Canada Day. Also, Chinese influence extends far in Canada.
Download Now
Direct Download – 64 Kbit MP3 (Full Show Notes)

Duration: 54:55
Hosts: Shane and Patrick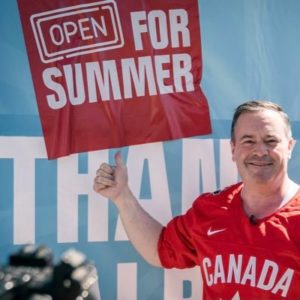 "Agree with us… disagree with us. Vote for us or don't vote for us. What happened to Minister Shandro and his family was disgusting and wrong." – Minister of Jobs, Economy, and Innovation Doug Schweitzer on the verbal assault of Tyler Shandro and family.