A BC NDP MLA faces a recall petition, sparse reasons emerge for the Emergencies Act, and Telus wants to charge consumers even more. Also, the RCMP has used spyware for decades to track Canadians.
Download Now
Direct Download – 64 Kbit MP3 (Full Show Notes)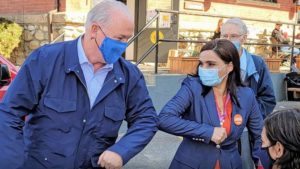 "All three of our telecom providers … have reported increased profits, increased revenue and increased customers for 2021. They are doing better than ever. This is just another way to raise our bills through shady practices and extra fees and adding things on top so that we are paying even more than we already are." – Rosa Addario, spokesperson for telecom watchdog OpenMedia on Telus' plan to add a surcharge on cell phone bills paid by credit card.
Duration: 56:26
Hosts: Shane and Patrick