Alberta's Sovereignty Act gets a bit more clarity, BC's economic case for LNG has never been stronger, and Global News lobbies for more government money. Also, Elizabeth May says she takes her marching orders from Palestine leadership.
Download Now
Direct Download – 64 Kbit MP3 (Full Show Notes)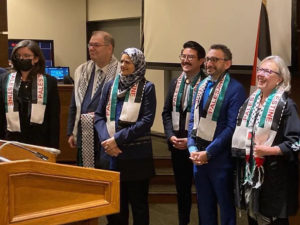 "I take my marching orders from the permanent representative of Palestine to Canada" – Green Party Leader MP Elizabeth May in a bizarre speech at the International Day of Solidarity with the Palestinian People.
Duration: 57:39
Hosts: Shane and Patrick