Liberal MPs bar the RCMP from speaking in committee on SNC Lavalin, security costs for protecting Trudeau continue to rise, and the BC NDP puts limits on short term rentals. Also, Trudeau partially flip flops on the carbon tax on home heating oil.
Download Now
Direct Download – 64 Kbit MP3 (Full Show Notes)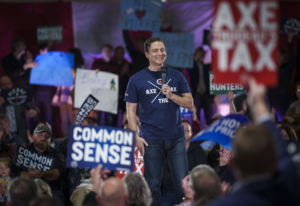 "A flailing, desperate Trudeau is now flipping and flopping on the carbon tax as I am holding a gigantic axe the tax rally in a Liberal-held Atlantic riding. He is admitting he's not worth the cost." – Pierre Poilievre on the abrupt Liberal turn on carbon pricing.
Duration: 1:04:34
Hosts: Shane and Patrick