Trudeau performs a cabinet shuffle, the media highlights private Alberta medical clinics charging member fees, and problems at BC Ferries continue. Also, a TD report shows how immigration is fuelling unaffordability.
Download Now
Direct Download – 64 Kbit MP3 (Full Show Notes)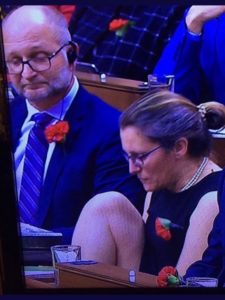 "A cabinet of 39 is not a serious decision-making body. As cabinet gets larger, moreover, the ministers get smaller. In a cabinet of 12, every minister is a player. As you pass 20, they start to blur together. By the time you near 40, they look like ants." – Bloc Quebecois leader Yves-Francois Blanchet on the size of Trudeau's new cabinet.
Duration: 53:45
Hosts: Shane and Patrick