Speaker Anthony Rota resigns after inviting a Waffen SS member to be honoured by Parliament, the Trudeau government wants to cut $1b in defence spending, and BC sets some housing targets. Also, streaming services have to register with the CRTC.
Download Now
Direct Download – 64 Kbit MP3 (Full Show Notes)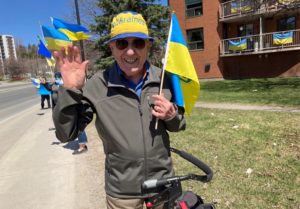 "I have subsequently become aware of more information which causes me to regret my decision to [honour Hunka]. I wish to make clear that no one, including fellow parliamentarians and the Ukraine delegation, was aware of my intention or of my remarks before I delivered them. I particularly want to extend my deepest apologies to Jewish communities in Canada and around the world."- Now former House of Commons Speaker Anthony Rota, on his decision to honour a Waffen SS member in Parliament.
Duration: 55:24
Hosts: Shane and Patrick