Trudeau announces new funding towards health care transfers, Alberta campaign funding coverage shows double standards, and David Eby announces funding for BC's municipalities. Also, the Roxham road issue continues to get worse.
Download Now
Direct Download – 64 Kbit MP3 (Full Show Notes)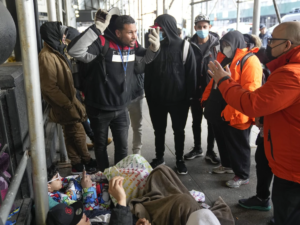 "The military gave me and my family free bus tickets. I am going to Canada for a better quality of life for my family." – Migrant Raymond Peña on his free trip to Canada and eventual entry at Roxham Road.
Duration: 1:06:23
Hosts: Shane and Patrick