The Trudeau Liberals finally decide to buy F-35s, BC residents are fed up with rural property crime, and Trudeau tries wedge politics on Alberta's climate policy. Also, the media ignores the effects of supply management on grocery inflation.
Download Now
Direct Download – 64 Kbit MP3 (Full Show Notes)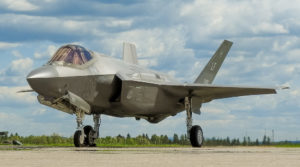 "They [being the Conservatives] just talked about it like it was obvious. It was obvious, as we saw through the entire process, that they were particularly, and some might say unreasonably or unhealthily, attached to the F-35 aircraft." – 2015 Liberal Leader Justin Trudeau on the purchase of the F-35 fighter jet.