China reportedly influenced Vancouver's 2022 election, Alberta mandates police body cameras, and Poilievre and Trudeau have similar housing strategies. Also, David Johnston is named the special rapporteur.
Download Now
Direct Download – 64 Kbit MP3 (Full Show Notes)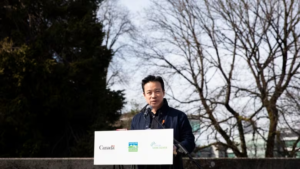 "With regards to the 2022 City of Vancouver mayoral election, CG Tong stated that they need to do all they could to increase the ethnic voting percentage. They needed to get all eligible voters to come out and elect a specific Chinese-Canadian candidate. CG Tong emphasized this work was necessary, as the candidate will rely on those votes. In parallel, CG Tong indicated they needed someone within the Vancouver City Council." – A leaked CSIS report discussing Chinese influence in Vancouver's 2022 election.
Duration: 51:54
Hosts: Shane and Patrick