Alberta is Calling for people to move to the province, electoral redistricting could see Toronto lose a seat, and the BCGEU strike forces rationing at BC liquor stores. Also, the Bank of Canada governor Tiff Macklem blames worker wages for inflation.
Download Now
Direct Download – 64 Kbit MP3 (Full Show Notes)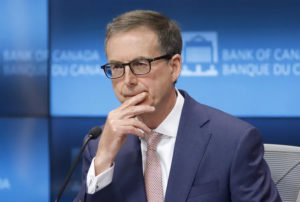 "Don't build that into longer term contracts. Don't build that into wage contracts. It is going to take some time, but you can be confident that inflation will come down." – Bank of Canada Governor Tiff Macklem on inflation and wages.
Duration: 47:51
Hosts: Shane and Patrick