Alberta's throne speech contains a few surprises, BC makes Holocaust education mandatory, and Alberta looks to overhaul auto insurance. Also, the Trudeau Liberals refuse to cut immigration targets.
Download Now
Direct Download – 64 Kbit MP3 (Full Show Notes)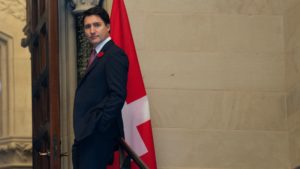 "If we really want to fight hate in this province, if we really want to stand up to antisemitism, it is critical that we learn from the past. We know how threats and hate can accelerate into violent acts and into horrific outcomes. We must ensure that the same horrors are not repeated. When we say 'never again' in relation to the Holocaust, we mean it." – Premier David Eby on BC's introduction of mandatory Holocaust education.
Duration: 53:46
Hosts: Shane and Patrick