A new report uncovers a Chinese 'police station' in Vancouver, Alberta secures children's pain medication, and Veteran Affairs offers medical assistance in dying to veterans. Also, First Nations and northern MPs speak out against Trudeau's gun ban bill.
Download Now
Direct Download – 64 Kbit MP3 (Full Show Notes)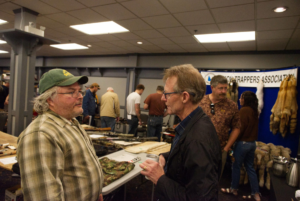 "Our young hunters that are growing up, they just don't send them up to the bush with a gun. There's a whole process that has to do with our customs, our values, our traditions… No government has a right to take that away from us and regulate that. That is our job as mothers, grandmothers, grandfathers, and hunters." – Chief Tammy Cook of Lac La Ronge Band in Saskatchewan on Bill C-21 amendments.
Duration: 50:01
Hosts: Shane and Patrick