More Canadians are turning to food banks, the Alberta NDP and UCP conventions get covered differently, and the BC NDP decide to quash the indigenous-led 2030 Olympic bid. Also, the RCMP is investigating Chinese-run police stations in Canada.
Download Now
Direct Download – 64 Kbit MP3 (Full Show Notes)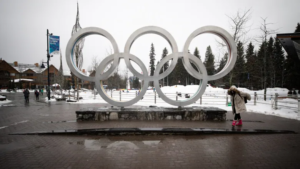 "It would've been nice to sit down with all parties involved … before they make their conclusion. We'll have to wait and see where this goes from here. But for me, this squashes it. When the minister mentioned it was not a priority … I mentioned it's bigger than 2030. It's reconciliation, and it's working with the nations, government to government, to move forward." – Musqueam First Nation Chief Wayne Sparrow on the BC government's decision to not hold dialogue on a possible Indigenous-led 2030 Winter Olympics bid.
Duration: 1:04:10
Hosts: Shane and Patrick