The Alberta UCP stops municipalities from overstepping their boundaries, Canada's military is not equipped to defend our Arctic sovereignty, and we debunk the idea of the Great Reset. Also, Canada's energy infrastructure can't export what we need it to.
Download Now
Direct Download – 64 Kbit MP3 (Full Show Notes)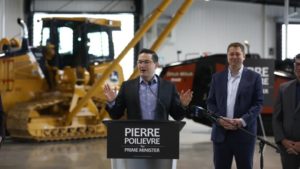 "Under my leadership, taxes will only ever go down. I believe $1 in the hands of the person who earned it will always be better than $1 in the hands of the politician who taxed it," – Conservative MP and leadership candidate Pierre Poilievre on his tax strategy.
Duration: 1:08:00
Hosts: Shane and Patrick