The UCP convention showcases policy futures for Alberta, the UK says a terror attack in Canada is very likely, and Alberta is overhauling its healthcare system. Also, a Brampton food bank is banning international students.
Download Now
Direct Download – 64 Kbit MP3 (Full Show Notes)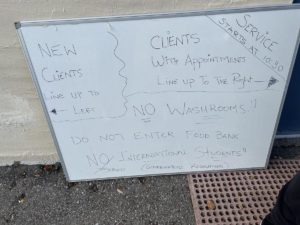 "Violent rhetoric from extremist actors has increased since the attack by Hamas and, as the conflict continues to unfold, it is possible that these events could impact certain individuals' intent to mobilize to violence. CSIS is also attuned to the threat of individuals, not associated with any known group or entity, being independently radicalized through the consumption of media and information, and mobilizing to violence." – Eric Balsam, spokesperson for CSIS on the potential rise of terrorist threats in Canada.
Duration: 59:36
Hosts: Shane and Patrick