We celebrate Canada Day when the media doesn't, BC Premier John Horgan is retiring, and Alberta posts a $3.9B surplus. Also, a new online tax in BC could make businesses uncompetitive.
Download Now
Direct Download – 64 Kbit MP3 (Full Show Notes)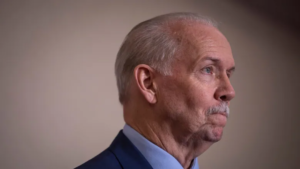 "Thank you to the ever-capable Premier John Horgan for everything you have done for British Columbia and Canada. We may have our differences, but I've always enjoyed and appreciated working with you to help make a difference in our provinces. I am proud to call you a friend." – Saskatchewan Premier Scott Moe on Horgan's impending retirement.
Duration: 46:49
Hosts: Shane and Patrick