The Federal Court overturns the single use plastics ban, Trudeau and Eby's battery plant announcement may cost more than expected, and Alberta calls for a balance between health and rights. Also, Iranian agents are operating in Canada with impunity.
Download Now
Direct Download – 64 Kbit MP3 (Full Show Notes)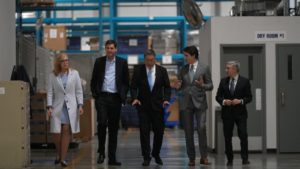 "We have about 700 names right now that either have temporary residence, permanent residence or citizenship that are in Canada and that are somehow regime affiliates. We are still counting. So it's going to be closer to 1,000. They have impunity … to operate in Canada, engaging in financial and violent crimes. They will not be prosecuted. That's just a fact." – Immigration Lawyer Ramin Joubin on potential people in Canada linked to the Iran Islamic theocratic regime.
Duration: 1:02:40
Hosts: Shane and Patrick