Trudeau faces calls to bring Afghan interpreters to Canada, BC's 150th anniversary of Confederation is forgotten, and Alberta calls for pepper spray. Also, Carolyn Bennett's former staff detail the sabotage she has done to Indigenous relations.
Download Now
Direct Download – 64 Kbit MP3 (Full Show Notes)

Duration: 1:07:23
Hosts: Shane and Patrick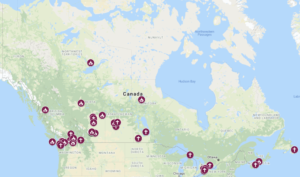 "When I got there, I quickly realized I was a token. I was there to attend events with her so [Bennett] had a First Nations staffer with her, she wasn't just bringing her white staff. My voice was never heard … my experience never mattered, it seemed, because they were white and they had been to a First Nation community, they knew more … they had better knowledge." – A former staffer on their time in the office of Crown-Indigenous Relations Minister Carolyn Bennett.