Heavy rainfall causes massive flooding and mudslides in BC, a new national park in Edmonton may cause federal intrusions, and the disaster in BC unearths vulnerabilities in our infrastructure. Also, Trudeau meets with Biden, but gets nothing from it.
Download Now
Direct Download – 64 Kbit MP3 (Full Show Notes)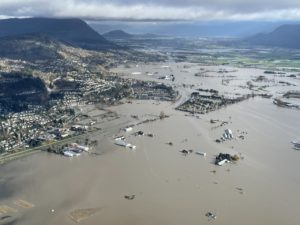 "One has to think about where we're planning our highways, where we put our wastewater treatment plants (and) pumps … the lower mainland of B.C. needs to be pumped out because it's at risk of flooding. If we just rebuild what's there without understanding that we need to essentially revisit how we build things, then we're just going to have this problem in the future." – University of Toronto professor Kent Moore on the BC flooding disaster.
Duration: 52:30
Hosts: Shane and Patrick