Saskatchewan strives to be a nation within a nation, young Canadians are feeling disillusioned and unattached to Canada, and Alberta unveils its hydrogen roadmap. Also, the Trudeau government has created an immigration and refugee housing crisis.
Download Now
Direct Download – 64 Kbit MP3 (Full Show Notes)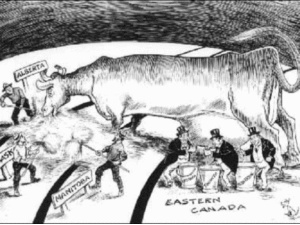 "I think we are seeing a period of time in this country where younger generations are feeling incredible frustration over a number of things that are gripping society today…. They see nothing but problems, nothing but challenge, nothing but lack of equity and fairness. And they're very angry about that." – Shachi Kurl, president of the Angus Reid Institute, on young people's disposition towards Canada.
Duration: 47:52
Hosts: Shane and Patrick